I'M BACK (again)+GIVEAWAY!!!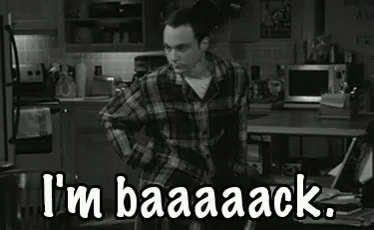 I can't explain the number of times I've written an "I'm Back" post for this blog! But for the past few months reading and blogging have completely dissapeared from my routine since university started. And I guess that's my fault because I should have managed my time better but the truth is I've just been so completely overwhelmed with classes, work and just the uni life basically.
It being my first year, everything is a new experience and I kind of let it carry me away from the YA world but I honestly didn't even realise how much I missed it until I went to a Sarah J Mass event back in November!
Dear people, I have fallen into the stereotype of a uni student. And believe me when I say, I am not proud AT ALL to admit this. All I've been doing is going to classes, skipping a few classes, stressing about assignments, doing the required reading, not doing the required reading and just being glued to Netflix. Subscribing to a bunch of societies and maybe attending only one or two? Can't be bothered to go and cook food but HEY that's what Ubereats is for! And the cherry on top is when your facebook feed is filled with memes and gifs about how life as a student SUCKS and you read the captions that mainly consist of complaints and all you can do is nod sympathetically because that is your life now.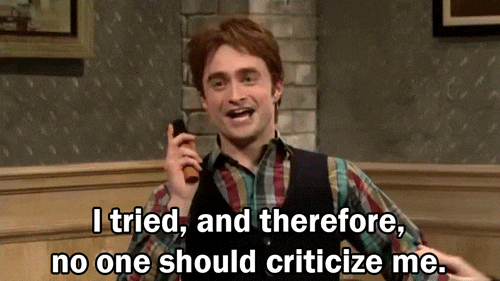 But at the end of the day, not everyone has the same experience. For some people everything is great and filled with new opportunities and for some people it just...isn't. I think I fall in the middle of those two categories. I'm pretty 'meh' about it. But I can't deny that I feel much more independent and confident.
Living in London is also a lot more exhausting than I first thought, but I think it might be just because I'm not used to city life coming from a chilled tiny island. It's a pretty hectic lifestyle but I'm determined to get my time management back on track this year. But there were a few things that happened during my first year which were probably the best moments of my life and I wanted to share :P
First off, I managed to attend the Sarah J Mass event but only 50 people got to have their books signed and I unfortunately wasn't one of the randomly selected people-it was still a great event. Mostly because I was there when SJM announced she was pregnant and I remember everyone just jumping up and clapping and a few people even cried, it was just so beautiful to be there while she shared that news!!! I also managed to meet Dani Werner from
Dani Reviews Things
whom I'd first met at YALC and we arrived at the same time so we ended being in the queue at the same time. We also met another girl named Imogen in the queue and I remember just laughing and fangirling with them in the street, it was AMAZING! That was was probably the moment when it hit me how much I missed reading and blogging.
Imagine Dragons is many things for me. Not only are they my favourite artists in the whole wild world (Like legit #1) but they're also artists with whom I've connected with and got me through some hard times. Their lyrics most of all are what captured me but the beat of their music is phenomenal. I'm not exaggerating when I say that when I listen to ANY one of their songs I literally get a rush and I feel like everything is heightened (I know that sounds dramatic). And especially if you read Dan Reynold's interview about their new album, Evolve, you'll understand where their music comes from and it's just so raw and vivid at the same time. Attending their concert was probably one of the best nights of my life, I am still in shock. You'd never think they were performing live, their vocals are flawless! It was snowing in London that day and I remember people were calling us crazy for going out at night because it was freezing cold with the winds from a country I don't remember hitting London but there was no way I was going to miss this!
I also got my 3 day YALC ticket, and this will be my second year so I'll be much much more prepared than last time. I did meet some amazing people last year and I hope to meet some new peeps this year too! I know I probably should have waited for YALC to release their author line up before I bought my ticket but to be honest, I would have gone even if there were no authors I knew because the atmosphere was just amazing. Now that's I've seen the authors that are going to be there, I could not be more excited!!! There's going to be Tomi Adeyemi, Dhonielle Clayton and Melissa Albert, just to name a few :D!
Okay you know the other student trope?
Yea that one. I also fall into that category. AND YET. I suspect possession at this point. AND YET. I bought a ticket for a photo session at LFCC with two of my favourite actors of all time. You don't understand I TRIED SO HARD to deny the pull. BUT THIS WAS A ONCE IN A LIFETIME OPPORTUNITY. I thought I'd have to go to San Diego comic con (which is probs never gonna happen) to meet this people BUT THEY'LL BE HERE AT LONDON FILM AND COMIC CON THIS YEAR AND I JUST HAD TO. I MADE THE RIGHT DECISION.
So who are these HEAVENLY actors you ask?
Oh well pfft no one really, they're not that famous they're just...
...
...
...
...
...
...
...
IN CASE THAT WASN'T CLEAR.
IT'S THE VAMPS FROM THE PHENOMENON THAT IS NONE OTHER THAN THE VAMPIRE DIARIES.
I still haven't been able to rewatch the last episode of TVD because I am still an emotional WRECK after that ending.
I'M GOING TO SEE ELIJAH MIKAELSON (DANIEL GILLIES) AND STEPHAN SALVATORE (PAUL WESLEY)
NOW DO U UNDERSTAND ME!? Also I just found out that Originals and TVD is getting a spinoff!? Consider me HYPERVENTILATING.
It was supposed to be Damon Salvatore and Stephan but Ian CANCELLED and my heart broke but soon after they announced that Elijah would be there and my heart started to sew itself back together...
I've developed an unhealthy addiction for k dramas because they're giving me everything that I look for in TV shows but don't usually get, for example the bad guy as the love interest! I'm going to do a post soon to share all these amazing shows if you guys don't mind watching something with subs!
On to reading, for some reason nothing seems to be keeping my attention these days. What I'm really really looking for is a dark YA book filled with great, unique romance and a gripping plot. So if you guys have any recs please comment down below! It doesn't have to be a well known book sometimes the lesser known ones are real hidden gems! I need to fall in love with characters and feel like I'm going to die if I don't get a sequel or something! So please leave me recs!
I did however just get back into reading two days ago when I read Smoke In The Sun in one sitting and I just started and finished Legendary which I LOVED!
Okay now that's you've heard me rambling on and on time for the giveaway!!!! Same rules apply, Dom't cheat I check the entries- I did catch someone cheating last time! Just be fair guys.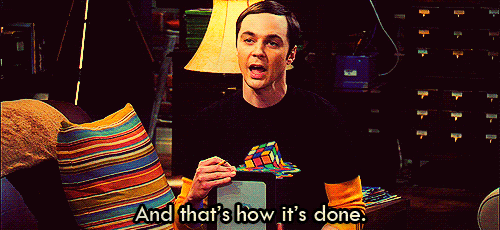 You can choose any book BELOW £10 from Book Depository as long as it ships to you! I'm not responsible for any lost/late/damaged packages but I will email you to get your address and you have 48hrs to reply or a new random winner will be selected. I'll follow up with a confirmation email of the purchase and I'll forward the notification email that notifies you when your book has been shipped!
Okay well that's it and good luck to everyone :D